It is not every day that you see seduction tips given by porn stars. So, read this article with love and if you wish, show your partner the tips and enjoy together.
The mind is the main sexual organ of the body. You need to be mentally stimulated to the fullest in order to be fully awakened to sex. Make sure all your senses are erotic, so that when penetration occurs, both will be very excited.
You may be interested in:
How to increase sexual desire in the bedroom
Male Multiple Orgasm – The Secret Revealed
Seduction Tips – Porn Stars Secrets #1 – Kisses
Place your beloved's face in your hands and kiss her gently. Then you lean against a wall or a door, raise your hands above your head and begin to kiss more deeply.
Then put your face on her neck and kiss her sweetly there. When doing this, place your hands up and down in your body. Return your face to the kiss. Take your face in your hands and kiss it deeply again. You will feel your body melt in yours.
Seduction Tips – Porn Stars Secrets # 2- The French Kiss
Sometimes this technique is not performed as intended. Many people insert the entire tongue into the partner's mouth. The real way to kiss in the way French is to use only the tip of the tongue. Start kissing and insert the tip of your tongue into your partner's mouth. Circle his tongue with yours. Pull back and play with your lover's lips. Repeat the process.
Seduction Tips – Secrets of Porn Stars #3 – Sweet Kisses
While the passionate kisses generate heat, sweet kisses keep the fire burning. Kissing these areas is sensual in nature, not sexual, and can express the feelings of care that you have for your partner. Try kiss in forehead, cheeks, upper head, chest, shoulders, and ears.
Remember, kissing in the mouth is not the only way there is for you to have fun with your love. Your lips, toes, fingers and other areas can be considered delicious. The feel of your mouth around your fingers will make the person that you like think of your mouth around other places.
Seduction Tips – Porn Stars Secrets #4 – The Body Track
Many times lovers get stuck kissing and sucking the same areas, then going straight for penetration. The key to ending this annoying routine is to avoid the expected hot spots and explore your lover's entire body. It also shows that the idea of making love to your partner is not all about your own sexual satisfaction, but it is about mutual sensual satisfaction.
To increase your overall sexual experience, kiss your entire partner's body and stay away from genital stimulation for as long as possible. Try savoring those less-visited places full of nerve endings, and see how quickly your lover begs you to quench your thirst for more.
Try these places: nipples, eyelids, throat, behind the ear lobes and the angle where your neck fits. For some people, kisses below the waistline will cheer you up, try the following scandalous places: inner thighs, back of the knees and buttocks.
Specifically for her. The C-Spot: Your clitoris. Lick it slowly up one side and down the other, and you'll see it begging for more. The G-spot: If you insert your finger into your vagina and make a "come here" move, you will feel a spongy place. This is the famous G-spot, and just touching it can produce orgasms in many women. The U-Spot: Your urethra. This is the small area of tissue above the opening of the vagina. Encourage this area if your clitoris is too sensitive to touch immediately after orgasm.
Seduction Tips – Secrets of Porn Stars #5 – Non-Sexual Healing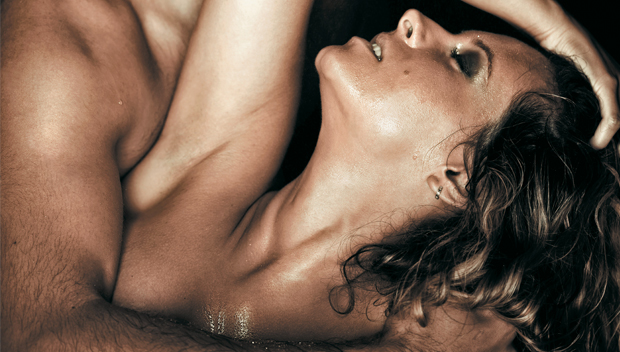 Porn stars know how important sex is to any healthy relationship. But even they know that you have to balance the need for sex the old fashioned way and the need for comfort. Non-sexual caresses allow your lover to know that you care about your comfort before your sexual needs.
These tender and exciting ways of touching who you love relieve your chest, but often lead to more: massage your lover's scalp. Kiss your forehead, from the center to the ends. Lightly press your temples, and then release. This relieves any stress or tiredness that your partner may have had in your day.
Hold your hands. Stroke the back of your lover's hand with your thumb. This movement mimics how you can touch other areas of your body. Embrace, this is sensual and soothing, and the perfect embrace can go into something deeper. Lightly stroke the partner's wrist, supporting the pulse on the wrist.
Read more few tips in www.virectil.eu and enjoy with your partner many moments of pleasure.