What exactly is the multiple orgasm male? Is it something like a regular orgasm or is it completely different? Is it better than a regular orgasm? Need a lot of work to do? Is it different from the female multiple orgasms? Can any man have? Questions, questions, questions. Your head is probably spinning with all the questions you have right now. And let's not forget the most important of all: How to achieve this?
Marital problems – When he/she does not want new things in bed
Multiple Male Orgasm – The Secret Revealed #1 – Definition
A multi-orgasmic man, simply, is a man who can have two or more orgasms in a row without resting. He does not experience any downtime between his orgasms. By "downtime," I mean a refractory period between orgasms when the penis is not easily awakened.
The multi-orgasmic man is able to maintain his erection, even if he has already had an orgasm, and continue to make love from orgasm to another orgasm. Unlike most "normal" men, a multi-orgasmic man does not lose his ability to remain erect after his first orgasm. It can continue for a second or even a third or fourth orgasm without rest.
Multiple Male Orgasm – The Secret Revealed #2 – How Is This Possible?
There are some men, particularly young men, who are just lucky. Their physiology is done in a way that they do not lose their erections after orgasm. Men like this are born in this way.
There is another way to acquire this ability, and it works regardless of your age, your experience or your talents. The secret to becoming multi-orgasmic is actually very simple. The secret, for most men who mastered the skill, is to learn to have a full orgasm without ejaculating.
That's right, a full, powerful orgasm – or two, or three, or more – without ejaculation. Without ejaculation, there is no refractory period, there is no time of inactivity. This means that there is no significant loss of erection, leaving you free to continue having sex until you reach the point where you are ready to have an orgasm with simultaneous ejaculation.
Bra – How to remove the bra with one hand
Male Multiple Orgasm – The Secret Revealed #3 – Orgasm Without Ejaculation?
We know this may not seem as simple as we're saying it is. There is a very good chance that at this point all this sounds very strange, or even impossible. This may be hard to believe, but as most sex therapists will confirm, orgasm and ejaculation in men are two separate things.
Yes, they usually occur together, and yes, it looks like they are in a package. But the physiological reality is that they are not inseparable. It is possible to have a full orgasm without a simultaneous ejaculation, and in that lies the key to becoming multi-orgasmic. Learn how to separate them, and you're on your way.
Male Multiple Orgasm – The Secret Revealed #4 – I want to believe it, but…
Most men achieve multiple orgasms by delaying ejaculation, some are able to have partial or even complete ejaculations without losing their erections. While most men spread their orgasms through a prolonged session of sex.
It is possible that you are very close to becoming a believer. Once you know the secret formula for multiple male orgasms, everything starts to make perfect sense, does not it? But I would not be surprised if you are wondering now how something so extraordinary and so simple could go unnoticed for so long.
Fact: The male multiple orgasms is nothing new. Eastern cultures, for example, have known male multiple orgasm and non-ejaculatory orgasm for many years, and it is not difficult to find references to it in their Tantric literature and historical literature. High up in the mountains in distant lands, both men and women have taken advantage of this for a very, very long time. However, if you can not delay ejaculation, we have the solution.
Male Multiple Orgasm – The Secret Revealed #5 – A natural supplement that will help you and a lot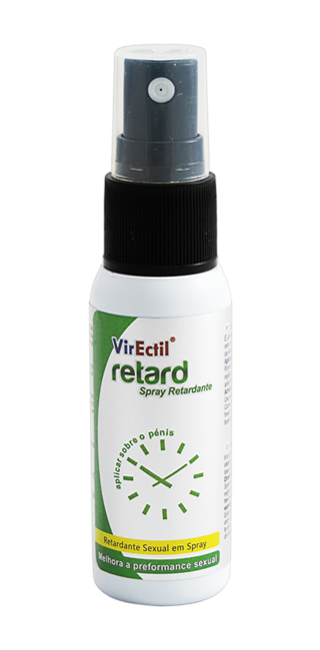 Through of Retard Spray, you will be able to hold ejaculation longer. The Retard Spray is the ideal solution for those suffering from premature ejaculation because it provides a mild anesthetic effect temporarily reduce the excess sensitivity of the penis head.
Applied before sex, the spray will help you to delay the phase of ejaculation and prolong their intimate moments, leaving you more relaxed and with full control over your ejaculation, which will cause the sex more enjoyable and you can give more time to satisfy your partner.
This product is a male retardant for external use, is sprayed one or two doses Retard Spray on the entire penile area, massaging to improve absorption.
Retard Spray will make their sexual relationships more intense and last longer without fear of ending soon. By delaying ejaculation, men are able to continue to provide more love that is essential for most women reach the orgasm. To purchase or learn more information, click here.