Relationship tips are important because they avoid problems that can be solved in an easier way. Relationship problems are common in couples who are having sexual problems. Sometimes the sexual problem is the cause of the problem.
Partners blame themselves and each other, and often the woman is angry at the man for not being willing to seek help earlier. Regardless of what is causing the distance and hostility, the close cooperation should be re-established.
READ MORE:
Couple games – Pleasure and fun for the couple
Threesome – If this is your fantasy, you need to read
Here are some tips and suggestions that you can try to apply them:
Relationship tips – When there are problems in sex #1 – Dialogue
Have a conversation with your partner where you recognize the problem and what you want to do about it. For example, you can suggest seeing a therapist. If your partner believes that you have procrastinated the resolution of the sexual problem, it means that this problem needs your immediate attention. It is also important to apologize for not noticing the problem earlier.
Relationship tips – When there are problems in sex #2 – Be positive
Start being more positive about yourself. The more you think negative about yourself and your situation, the more difficult it will be to make your partner happy and have a good relationship with her. Therefore, it is crucial to maintaining the self-criticism in the absolute minimum.
Relationship tips – When there are problems in sex #3 – Physical contact
If you are away from physical contact, change it, assuming, of course, that it is acceptable to your partner. Touch, hold, massage, hug and kiss your partner when you feel this desire and respond to touches and hugs of her.
Depending on what's going on with you two, it may be advisable to first have a conversation about touch, so she does not interpret a hug or kiss to mean that you want sex.
If it is too angry to engage in physical affection now, try to be understanding and continue with the other ideas that will calm her. However, it may be that she needs space, so respect it too.
Relationship tips – When there are problems in sex #4 – Words of love
If you have private to give praise and say words of love, now is the time to begin to express them. Let your wife know all the things about it that you like and love. The praise, as well as touch, make a big difference in the relationship, but the praise should be sincere.
Relationship tips – When there are problems in sex #5 – Try to have sex
If you have not had sex, you should consider starting again if both are willing. If you are trying to make love to a woman, but it is difficult, it is time to start on a new path.
After starting to express praise and words of love, and once you start playing it again and you two have some good times, talk to her about sex.
Ask if it's okay for her to do something different from sex if you ejaculate too fast, for example. If she agrees with what you suggest, then try again a sexual relationship with her, but gently and smoothly.
Relationship tips – When there are problems in sex #6 – Do your best
Do your best so that each sexual encounter ends positively for both. For example, if you rapidly penetrate her during sex or lose your erection and you know she has not reached orgasm, you might say something like "I would like to make you feel good," and begin to stimulate it with hand or mouth.
Another possibility is to say nothing, just start to stimulate it in a way that you know she likes.
Relationship tips – When there are problems in sex #7 – No excuses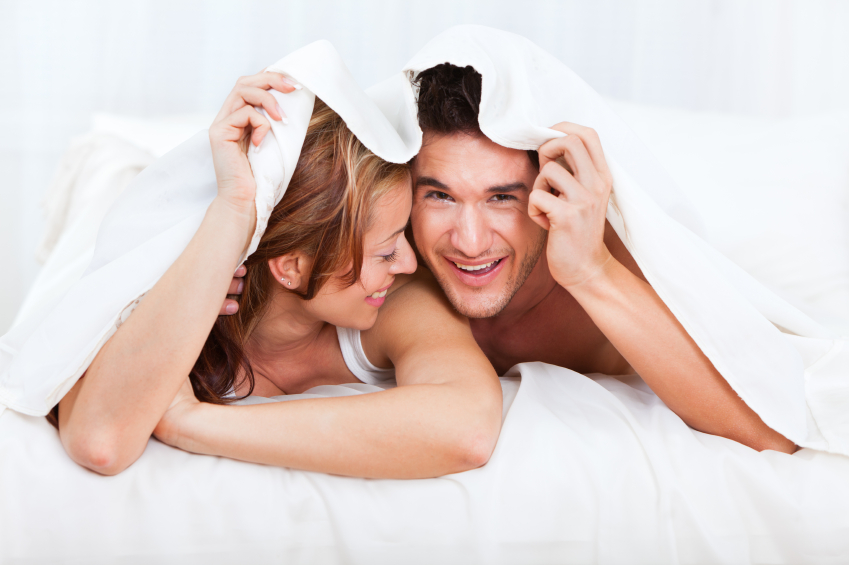 Make a firm promise that there will be more bad mood, appeal or excuses
of the problem. You know the problem exists, she also knows, and no need be speaking the obvious.
If the problem persists, do not try to blame anyone. Even if it is true and it is somehow contributing or causing the problem, blaming and accusing will only leave it on the defensive and make things worse.
The more you two manage to have a good time together, sexually and otherwise, and be kind and considerate in their interactions, the better the chances that the problem is resolved.
Another way is to not make the problem worse. The more you move away from sex and your partner, the greater the tension. Most will also be the feeling of failure and harder it will be to make positive changes.
So seriously consider putting in these seven ideas into practice as soon as possible. If you think that all is well in their relationship and that nothing extra is needed, talk about it with your partner. If she does not agree that all is well, start applying the suggestions given above.