Masturbation has two primary and exciting benefits. One is learning to play your instrument better, without the pressure to stand before others. The other is the pure pleasure for the excitement that you can create for yourself.
Whenever, if you are tired of delayed gratification, consider giving yourself, whatever you want, now. Every musician knows the value of practicing his instrument alone and the joy of playing solo.
Masturbation – Is it bad for your health? #1 – What is it?
Masturbation is the art of sensual and erotic pleasure. For many people, the term masturbation has a negative connotation, since it has been a highly stigmatized activity in many cultures.
For others, the term masturbation seems very clinical. It may sound like something you do to simply release the sexual tension. Many people have invented their own idioms for masturbation, from "beating the monkey" or "choking the chicken" to "displaying the orchid." You can have your own unique expression for this.
Masturbation – Is it bad for your health? #2 – Does it hurt your health?
There are many myths about masturbation being bad for your health. In the Victorian era, the medical profession joined forces with moralists, condemning masturbation as an activity to be feared. They believed that masturbation was harmful to physical and mental health, which can cause many problems in young and old people.
A variety of methods, many of which were quite absurd and even torturing, were invented at this time to prevent children and adults from masturbating. No wonder people today still find it hard to admit that they masturbate!
In ancient times, it was believed that a man had only a limited supply of sperm. This sperm was considered responsible for containing a man's life force.
Therefore, it was thought that masturbation exhausted the life force and therefore was not a healthy activity.
Even today, some Taoist practices that are becoming popular in the West train the men for orgasm without ejaculation, so as not to exhaust their life force. While there is nothing wrong with learning this practice, there is no medical evidence that semen contains a man's life force.
Even with the advancement of medicine and science, there are still people who believe that masturbation can be detrimental to their health.
Masturbation – Is it bad for your health? #3 – Masturbation is really good for your health
Unlike myths, modern science and medicine find that masturbation is good for your health for many reasons. For starters, masturbation is the safest sex you can have. You do not have to worry about catching any colds or illnesses from yourself.
Masturbation helps to relieve tension and stress throughout the body. This can positively affect the immune system. This practice can help relieve menstrual cramps in women. It can take headaches and helps keep the pelvic floor muscles toned, which can help prevent urinary incontinence.
All these benefits come with no proven negative side effects. A recent medical study concluded that frequent masturbation actually reduces the risk of prostate cancer in men. This happens because carcinogenic chemicals can accumulate in the prostate when men do not ejaculate regularly.
Sexual intercourse, however, does not have the same protective effect due to the chances of contracting a sexually transmitted disease, which increases men's cancer risk.
Masturbation – Is it bad for your health? #4 – Visual stimulation
Many people enjoy some visual stimulation during the act of self-pleasure and this can help stimulate their level of arousal. Men are known to use erotic magazines or videos for visual stimulation. However, many women also use erotic images to help with arousal.
It is recommended that you choose a media that works well for you and leave the rest behind. If you use mental imagery, fantasies or pornography, you should not feel ashamed. Images of people being sexual are naturally exciting.
Masturbation – Is it bad for your health? #5 – Touch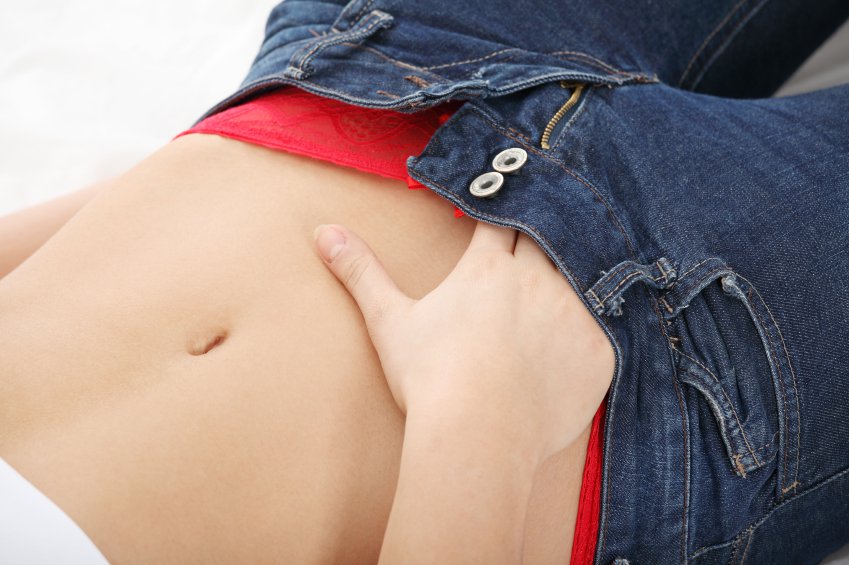 Touching yourself is perhaps the greatest gift you can give yourself. It is a gesture of self-love that will help create a positive feedback loop for your body and mind. Give your body the attention it deserves and it will give you more pleasure.
The more you touch, more you can learn that touch is good for you, and more you can tell for your lover what you like in sex.
What kind of touch is erotically stimulating? Different types of touch can work at different times and in different parts of your body. A light touch stroking the body with your fingers, kneading, squeezing, tapping, pressing, pulsing or vibrating are some of the things you can try to do in different parts of your body. See what works for you!
You may like:
Sexual pleasure and control | Get both
Foreplay – 6 Exceptional Tips For Foreplay