What is Retard Trio Pack?
Retard Trio Pack is the perfect product combination for the treatment of premature ejaculation which combines Retard Drops + Retard Caps + Retard Gel and this means maximum gains in the shortest period of time possible.
This package allows 30 days of treatment, we recommend following treatment over a period of two to three months, the first results on average are immediately visible after one week of treatment.
Limited Offer: Buying Retard Trio Pack you get one Retard Spray free (Application: Spray one or two doses of Retard Spray before sexual activity over the entire penis region, massaging to improve its absorption).
Retard Trio Pack is a set of three products that complement each other and are used in 3 easy steps:
Step 1: Dilute 20 drops of Retard Drops on your favorite drink every day upon waking. When we woke up, we are in an energy deficit, all energy reserves were consumed during the night, and this time is when your body is more receptive to absorbing nutrients, this is the window of opportunity of premature ejaculation treatment, and this is when your body will enjoy the full potential of Retard drops.
Step 2: Take 2 Retard caps per day with water in between the main meals, this powerful capsules will act throughout the day nourishing penis with the necessary ingredients for its strengthening, which will help in controlling premature ejaculation.
Step 3: Apply a layer of Retard Gel daily at bedtime over the entire penile area and massage to improve its absorption, this magnificent gel will operate throughout the night promoting promoting penis strengthening, calming spasticity of the nerves that triggers the need to ejaculate and aiding in the transport of Retard Caps components.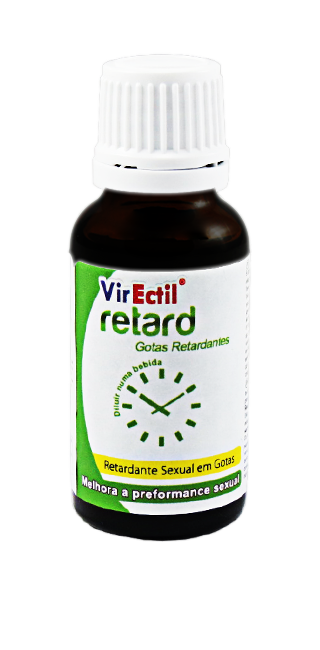 The development of Retard Drops is a breakthrough herbal solution for Premature Ejaculation, giving sufferers of this embarrassing condition a chance to lead a normal sex life. No side affects, blended into an easy to take liquid and completely natural, Retard Drops, is a powerful solution for man that helps controlling premature ejaculation. It can be taken mixed with any drink that takes effect in the same way, is 100% natural and very safe.
Retard Drops helps you control your ejaculation, restores your self-esteem and offers you better sexual performance in most natural way since its unique natural ingredients are selected with high care and under the control of competent health experts.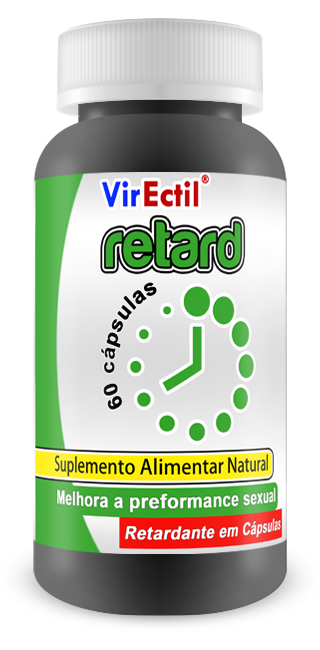 Retard Caps is a revolutionary treatment for premature ejaculation, it is a 100% natural product that is designed to produce results in both short-term and long-term helping to treat premature ejaculation permanently.
The innovative formula of the Retard Caps based on natural plant extracts improves the quality of erection, helps controlling premature ejaculation and radically change the quality of life of men who suffer from premature ejaculation.
The results begin to be visible approximately at the end of two weeks, experts argue that the ideal is to follow the treatment for 2-3 months, so that you feel considerable changes in your sexual condition and you can achieve greater control over ejaculation.
You should take 2 capsules daily with water between the main meals, so that in a short period of time you can enjoy intensely, your intimate moments without the worry of suddenly ejaculate.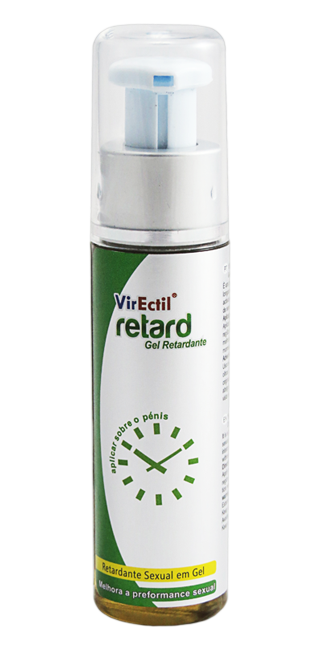 Retard Gel provides a slight anesthetic effect, temporarily reducing the sensitivity over the head of the penis. Applied before sex, the gel will help you to delay ejaculation and prolong your intimate moments, leaving you more relaxed and in total control over your ejaculation which will allow that intercourse can be more pleasurable, giving you more time to satisfy your partner.
Retard Gel is a delay gel for external use, you should apply a layer of Retard Gel daily over the entire penis region massaging to improve its absorption, Retard Gel will make your sexual intercourse more intense and last longer without fear of ending quickly. By delaying ejaculation, men are able to continue providing more love that is essential for most women to reach orgasm.
Reasons to buy Retard Trio Pack?
Its a powerful solution to control premature ejaculation
Restores men self-esteem and offers a better sexual performance
Its formula is approved and recommended by Doctors
The results are quick, safe and effective
It has a purely natural formula, free of any side effect
Effective treatment against premature ejaculation
Composition
Retard Drops:
Butea superba, Humulus, Leonurus cardiaca L., Origanum vulgare L,  Calendula,Melissa officinalis L,Mentha Piperita,  Officinalis, Nymphaea alb, Menyanthes trifoliata, Glycyrrhiza glabra, Cymbopogon, Barbarea vulgaris, Ashwagandha, Dioscorea villosa, Nuphar lutea, Crocus sativus, Archangelicaofficinalis, Achillea millefolium, Cardamom,Epimedium, Sideritis scardica, Ginger, Onopordum acanthium, Rosa canina, Alcohol
Retard Caps:
Epimedium extract, Dodder seed extract, Glycyrrhiza glabra extract, Passion flower extract, Anethum graveolens extract, Other ingredietns : lactose, magnesium stearate, talc
Retard Gel:
Onopordum, Acanthium, Aloe Vera,Ginkgo biloba, Cayenne pepper, Mentha Sideritis scardica, Urtica dioica, DI water, Hydroxyethyl cellulose, Natural Glycerin, Citric Acid, Propyl Paraben, Methyl, Paraben
Specifications
Each Bottle of Retard Drops contains: 20ml.
Each bottle of Retard Caps contains: 60 capsules of 250mg.
Each Bottle of Retard Gel contains: 50ml.
Both made in UE.
Administration and Dosage / Application
Retard Drops: 
Dilute 20 drops of Retard Drops on your favorite drink every day upon waking.
Retard Caps: 
Take 2 capsules per day with water between the main meals.
Retard Gel:
Apply a layer of Retard Gel daily at bedtime massaging to improve its absorption.
Retard Trio Pack have side effects?
Virectil® products are not recommended for individuals under 18 years old and people who suffer from hypersensitivity to any component present in their compositions.