Sex games are what may be missing in your relationship. How far are you prepared to have fun with your partner? This is a key issue. Erotic games are for couples who like adventure and are willing to try something new in a challenge.
The challenges vary intensities, it can be something as introduce a food in relationships, taking sexy photos, make your own erotic films, among other things.
Sex Games – Ten erotic adventures
Being tied up. Tie the hands of your partner together and then ask him to have sex with you. See him try to remove his clothes with his teeth. After the roles are exchanged.
Treasure hunt. Let a series of sexy notes and gifts such as sex toys, lubricants and champagne, all the way from the house, leading to you in the end.
Coupons sex. Make your own sex coupons and present them as a rewards package, or hide them one at a time and your lover must find them. Some tips in the cards can be things like "worth a quickie," "hot oral sex" or "erotic massage.
Any game you want. Play any game and the winner can choose any sexual fantasy. The loser must do whatever the winner ask him to do.
Show and tell. Show which parts of the body of your partner really excite you and say why. Tap the erogenous zones and talk about them.
Sex with a manikin. One of the two becomes a manikin, unable to move while being touched, kissed, naked, fondled and especially penetrated. Each must participate.
Shopping spree. Buy a gift voucher of a adult toy store and set an expiration date so that the two can play together.
Video. Rent or buy a movie with erotic content and watch together. The rule is that you try to practice what they saw. Therefore, this must be done carefully so that no one gets hurt.
Sex games – Dirty Play
Maybe you're not the type who likes to play with food. However, you can change your mind after seeing what happens when you turn your partner with these things. A spoonful of melted chocolate gently heated on a pair of tender breasts, it's like being in paradise.
There are some important things when you go play with food, especially sweet foods and sugar should not be placed in the vagina. Aphrodisiacs are foods and drinks that have historically been used to increase sexual desire of the couple.
Some aphrodisiacs are: avocados, basil, cinnamon, coffee, chocolate, fennel, figs, grapes, honey, lavender, mango, mint, oysters, papaya or rosemary.
Sex games – Images
The sexual imagery has a strong power in us. An exciting image in a photograph or a movie, can take us to another dimension of pleasure.
You have probably noticed your partner or paralyzed with a twinkle in his eye when he sees a picture like that in a movie.
However, what if you are the star and the reason for the twinkle in his eye? You can easily produce their own erotic photographs, create adult videos as mementos of their hot encounters.
All you'll need is a camera, some free time any distraction and your erotic imagination. When you make your own erotic videos and pictures, you have a series of sexy options.
Bath. Take photos or record the other undressing, showering, rub a lotion or erotically masturbating.
Yourself. With a tripod, shoot you doing the same thing. Or you having sex, doing oral sex, masturbating your partner, or other thing that comes in mind.
Scenario. Create a scene with a plot, or relive a scene from a movie we both think is exciting.
Sex games – Help for men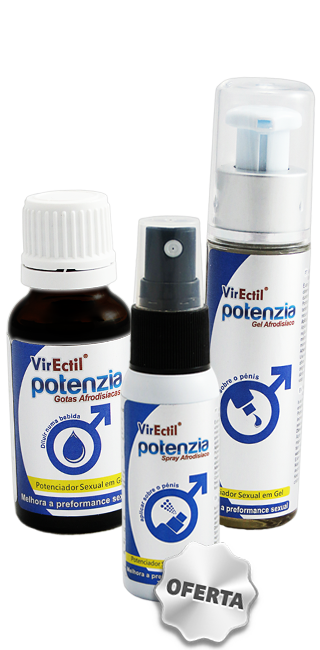 The Virectil are here to help, we rely on a wide range of highly researched products that can help you combat this problem by allowing you to have a more satisfying sex life. You do not need to be part of the statistics of men who suffer from this problem.
The Potenzia Pack Duo, for example, is the ideal combination for increasing male sexual potency. It combines the Potenzia Drops with Potenzia Gel, which together promote an increase in sexual appetite and more intense orgasms.
Potenzia drops male aphrodisiac is an aphrodisiac liquid for man and can be taken with any drink, which take effect in the same way. It is 100% natural and a very safe product, it acts as a stimulant aphrodisiac, creating a sense of uncontrollable desire.
In addition to improving sexual performance, this medicine helps improve energy levels and general well-being. Even allows aid effectively on issues such as, fatigue, age, and lack of intimacy with your partner.
The liquid Potenzia is ideal to spice up the sex life of any man. This aphrodisiac improves blood circulation to the sex organs, strengthens the erection and increases sexual desire. For more information and how to buy, click here.
Enjoy the temporary promotion: Purchase of a Potenzia Duo Pack you receive a free Potenzia Spray bottle.