Do you know how to do oral sex? Every man thinks he is a master when it comes to his mouth. This can refer to your storytelling skills at the bar or go down there in a woman. Each woman will prefer a slightly different technique.
And even when you find a good technique for a woman, staying doing the same technique over and over again is like giving her a red rose every year for Valentine's Day. It's cool, but it lacks imagination. In this article, we'll give you ideas that can help make a difference when it comes to oral sex.
Knowing your route, how long it will take and what to look for once you've arrived there are essential aspects of a well-traveled journey.
You may also like:
5 Sex positions that will boost your sex life
How to cure premature ejaculation with natural remedy
Oral sex: 5 Tips to make it the most pleasurable moment for her #1 – Do not go down too soon
Going down there at high speed is like putting the dessert before you have served appetizers and the main course. She may be looking forward to the dessert, but she'll want to try the appetizers and the entree. An orgasm is the release of sexual tension, so the more you build that tension, the greater the eventual release.
But what constitutes go down very early? That depends on the woman, but here's an easy way to check if she's ready: if you're kissing her breasts and nipples and she has not pulled you back to kiss your lips, start a trip with your hands.
Oral sex: 5 Tips to make it the most pleasurable moment for her #2 – When It's Not What You Expected
This is the nightmare of all women, the thought that it does not smell so good and so you may not be so enthusiastic when it's down there. To avoid feeling bad, you need to somehow "taste the waters" before it's too late. The worst scenario is to dive with the tongue and then get away quickly.
If you find your smell or taste unpleasant, do not try to pretend. Then use your fingers down there first, and try to smell or lick them. If the smell is not fresh enough for your taste, you have two options: avoid going there or suggesting a shower. And if you go for the shower option, suggest in a sexy way: "Let's do in the shower?" Instead of "Let's take a shower so you stay clean."
Oral sex: 5 Tips to make it the most pleasurable moment for her #3 – Practice Pursues to Perfection
A world-renowned sex teacher shows to her students how to perfect oral technique using fruit. She suggests using an orange to strengthen the tongue muscles – just lick and apply pressure until the skin breaks. Do this regularly and your muscles will get stronger. And just like you would after eating an orange, just try to lick your lips after going down there on a woman, do not wipe. This is the most chivalrous and sexy thing you can do.
Oral sex: 5 Tips to make it the most pleasurable moment for her #4 – Forget the Licking Alphabet Technique
This old trick has been written in several sex books and magazines, but it's hard to find a woman who says this will lead her to orgasm. There is a small possibility that it will culminate by having the alphabet licked on her clitoris. Chances are this will be interesting, and exciting indeed, but for no more than half a minute.
It's a bit frustrating to be in bed with a man who has to change his sexual position after every push. Keep the alphabet trick for moments when you would like to play with it or make it horny, but do not rely on this technique to bring it to orgasm as you are unlikely to succeed.
Oral sex: 5 Tips to make it the most pleasurable moment for her #5 – Magic Formula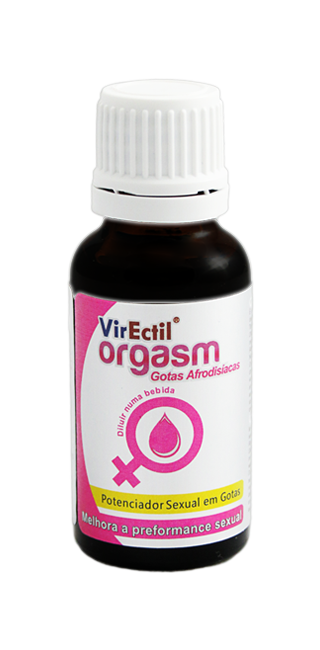 Would not it be perfect if there were a magic formula to conquer a woman and bring her to orgasm? Well then, our last tip is a special formula. The Orgasm Drops Afrodisíac Female is an aphrodisiac liquid for women. It can be taken mixed with any beverage and is 100% natural, which makes it a safe supplement.
This aphrodisiac acts as a stimulant creating a feeling of uncontrollable desire. Women are often the target of the female sexual arousal disorder, which is the failure to achieve sexual arousal. Therefore, this aphrodisiac liquid is ideal for spicing up the sexual life of any woman, as it improves blood circulation in the sex organs, increases libido, lubrication and sexual appetite.
Follow these 5 tips and take any woman you want to orgasm. You do not have to learn through trial and error.